2019 Valentine's Day Special
Book by Thursday, Feb 14th, 2019 and get 25% off any of our Magic Mirror Booths!
Browse image below for coupon code! Too late?! Scroll down for some comfort!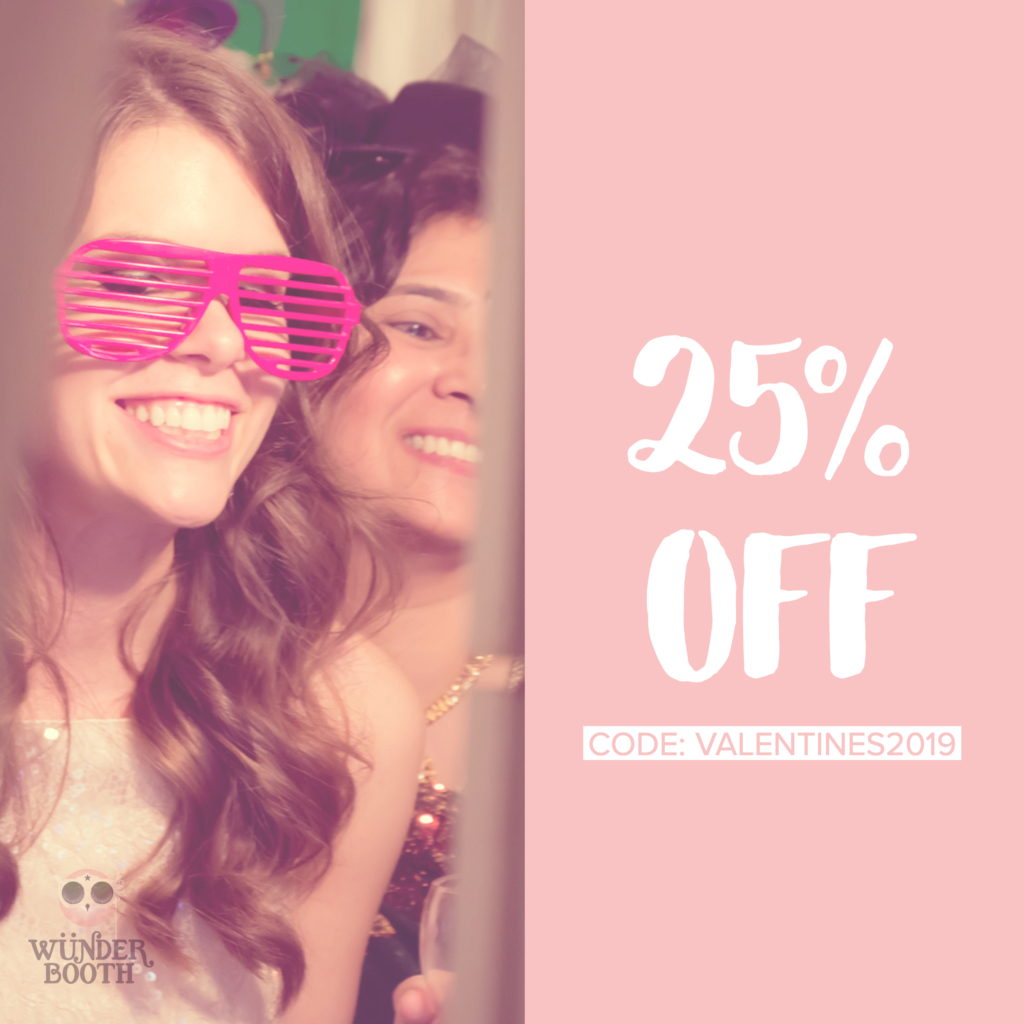 Don't forget your photo booth!
Try our online booking system today, get yourself a quote and book today to avail this one-day offer! Code: VALENTINES2019
Here's the fine print in Italics:
Expires at 11:59pm PST on February 14th, 2019 | May not be combined with any other offer
Based on availabilities, of course! | Promo for rentals in Windsor, Chatham, London, Niagara and Toronto/GTA, on land | 50% deposit at the time of booking to redeem 25% discount | Refundable based on contract agreement, no worries!
Connect with us today! Too late? No worries! Follow us on Instagram @wunderbooth, send us a DM, and we will send you a 100$ GC just for making the effort! We got you!