Classic
Our classic booth is the 5th iteration of the original design from 2014. Built and designed by Mr. Dad, structural professional. Made out of wood and metal, finished with non-toxic paint and/or wallpaper. The touch-screen for the experience is 24 inches of user-friendly awesomeness, matched with professional grade camera and the best printer in the industry.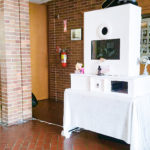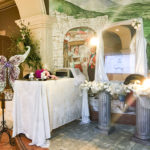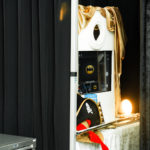 ---
Think we'd look pretty in your friend's wedding or mom and dad's anniversary? Become an Affiliate!
Click here for more details!