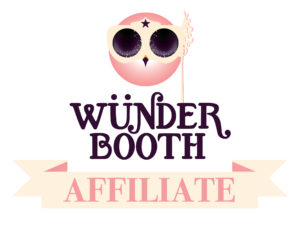 It was a very productive 2018 and we have learnt a lot while working with others! To make it an even more seamless 2019, let us try the following improvements, shall we?
Issue
Solution
Notes
Discounts: Non-strategic promotions/discounts 
"The quality and experience you receive with us is exceptional and is not discounted. However, we are more than happy to negotiate our prices based on the package you choose and the method in which you choose to pay."

Discounts to be offered only on two occasions: (1) When clients want to pay in full or (2) When clients add more than one add-on to their package (to be authorized by owner).

Gift Certificates still honoured, may not be combined with other coupons/offers
Discounts: Package/Group Booking Discount 
Yes.
Must still quote for add-on fees, travel fees using Booking System.
Client Payments: Complicated numbers
Deposits will be rounded up to instalments of 150 CAD (instead of 25%), which will be determined during quotation process. The remainder after those instalments will be paid in full on the wedding date.
Bookkeeping: Inaccurate client payment date
E-transfers are only to be made to Email address hello@wunderbooth.com which also forwards to Affiliates' E-mail for transparency. IF client is booking through another company, company MUST forward payment on the same day.
Bookkeeping: Commission payout process
To ensure accuracy, The Wunder Company will record receipt of payment into bookkeeping system before payout of commission. Once confirmed, an E-mail will be sent to Affiliates, who may then receive payout on their end and E-transfer remainder to hello@wunderbooth.com
We want to keep you, our Affiliates, happy, by ensuring you receive your payouts ASAP. However, we still need to get our bookkeeping in order.
Bookkeeping: Inaccurate payment information
To ensure accuracy, all bookkeeping is to be done by The Wunder Company (i.e. posting of payments, any changes to invoicing, extension of payment due date, etc.)
Commissions: Inaccurate commission number
Refer to table below, commission is calculated based on base rental rate only, not on HST (e.g. 600 only, not on 600 + HST). In this case, 20% of 600 = 120 (not 20% of 600 + HST)
Quotation: Failure to quote add-on or travel fee
Client is to be educated during quotation process accordingly. If fee is not quoted, owner reserves the right to add fee to Invoice. Responsible party must apologize to client.
Quotation: Free/Complimentary add-ons
Free/complimentary add-ons are to be approved by owner. No exceptions.
Invoice: Late payments
Late payments are subject to a 50 CAD fee, with the exception of prior notice given by client to owner. No exceptions.
Commissions: Inaccurate commission number
Refer to table below, commission is calculated based on base rental rate only, not on HST (e.g. % of 600 only, not on% of 600 + HST), . In this case, 20% of 600 = 120 (not 20% of 600 + HST)
CRM System: Not specific to Photo Booth companies
New Booking System specifically made for photo booth companies. See video here for training!
Here's How it Affiliating and How You Make Money
Promoting W

ü

nder Booth is easy – and it's free!
Especially if you're online 24/7
Simply link our website – www.wunderbooth.com – to your posts, website, etc.
Generous commission of 20% on all completed sales
We provide all the marketing materials (photos and videos) you need
Email us to sign up for an account
We will send you the training video
A representative will call you to ensure you understand the system!
Track your progress on your account
Receive your payouts instantly!
---
Our Affiliate Program Highlight
Innovative and state-of-the-art
Generous commission
Seamless pay-out
Wide variety of creatives to fit your marketing needs
Caring team dedicated to your success
Estimate Payouts
| | | |
| --- | --- | --- |
| Rental Rate (CAD) | Commission % | Affiliate Reward (CAD) |
| 600 | 20 | 120 |
| 750 | 20 | 150 |
| 900 | 20 | 180 |
Contact Us to become a Wünder Booth Affiliate today!